You are shopping Northern Brewer US shopping site, to view our Canadian shopping site - Click Here
Introducing: Vessi™ Fermentor
Exclusively at Northern Brewer!

A Revolution in Home Brewing Technology.



With minimal worry, less work, and more control over the fermentation process, Vessi™ Fermentor lets you go from pitching the yeast to pouring your beer in as little as 7 days.*Reduce key risks that make good beer go bad, with a tank that's sealed, pressurized, and temperature-controlled for the optimal environment to craft great-tasting beer time and time again.

Add Huskey Food-Grade Silicone Lubricant to guarantee the best seal possible on the Vessi's gaskets.
Brew Day is Fun. Fermentation Isn't.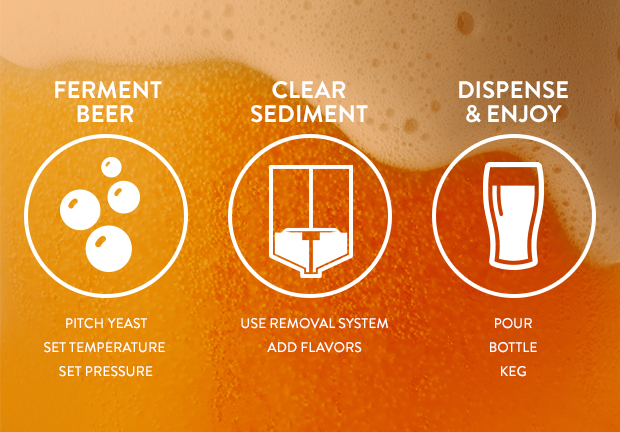 Every home-brewer knows Brew Day is the best part of brewing your own beer. But then comes fermentation and bottling. Which means you've got, at best, 4 weeks worth of work ahead of you including bottling. Days spent lifting, sanitizing, siphoning, conditioning, worrying, and waiting. Meanwhile, the process presents risks like contamination, oxidation, and sub-optimal temps that could turn your craft beer into crap beer. That is, until Vessi™ Fermentor.
Welcome to Fermentopia.
Go from 4 weeks of worry and work, to a mere 7 days* with minimal effort – all while exerting more control over the entire fermentation and finishing process.
Speed
Vessi™ Fermentor stays pressurized the entire time, so that what's inside stays carbonated. Which means no need to bottle condition or force carbonate your beer, cutting days out of your timeline. Plus, the heating and cooling system helps reach an optimal fermentation and finishing environment faster.

Ease
Once the worts in the tank, there's no more transferring. In fact, no siphoning, lifting, or jackets, either. Everything you need is in one, convenient tank, with everything on hand to rule the fermentation and finishing process.

Confidence
Vessi™ Fermentor helps you reduce key risks that make good beer go bad, in a more controlled environment. Precise temperature and pressure control, and a construction that's designed to minimize exposure to light and oxygen, keeping your batch safe. Which, when it's all said and done means a better beer.
*Based on a light blonde ale beer at 3.3% ABV and use of clarification agent
How it Works
1. Transfer Wort, Pitch Yeast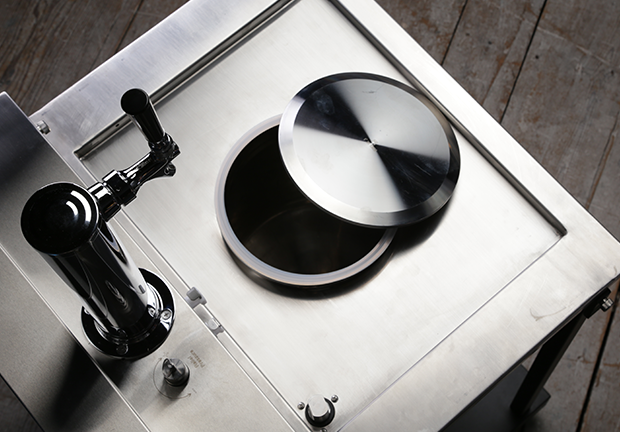 With Vessi ™ Fermentor, you'll start by transferring your cooled wort into the sanitized tank. Once you've checked the specific gravity and pitched your yeast, attach the pressure lid. Now you're ready to set the specific pressure and temperature to ensure optimal conditions for fermentation. Then, sit back and relax while the yeast does its thing. If your beer requires secondary fermentation, it's time to go for round two. If not, on to the dispensing.
2. Clear Sediment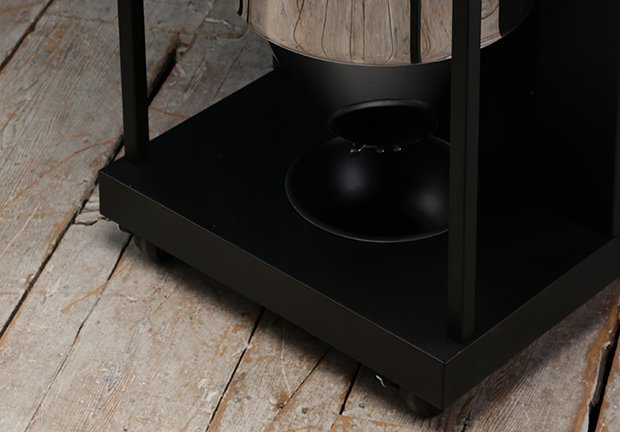 Once the yeast is finished fermenting, you can clear the sediment from the bottom of the tank using the Sediment Removal System, which transfers sediment out of the tank without opening the unit or depressurizing. This is also a good time to add any aromas or flavors using the Liquid Injection System - designed to force your additions into the tank, while minimizing exposure to light and oxygen.
3. Dispense - Pour, Bottle, or Keg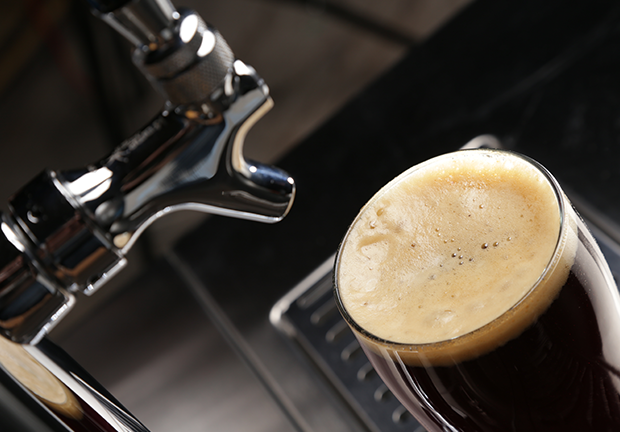 Your beer is ready! For instant gratification, pour straight from the tap. To share with friends and family (or quickly ferment another batch), transfer to bottles or a keg using the bottling and kegging ports. Once they're filled, they're ready to drink (no bottle conditioning or keg carbonation required).
Under the Hood